Graphic Design Presentation
Career and Expertise Highlights
Mr. Foti is a results-oriented media professional who managed multiple projects during various time frames. Over 15 years of outstanding ability to sell and translate practical operational requirements and effective workflow solutions into graphic, print, web development and in all marketing channels. Worked with high profile clientele to aid in their marketing operations such as Christian Dior, Clinique, Bobbi Brown, Estée Lauder, Chanel and much more.
Click Here to view the online resume.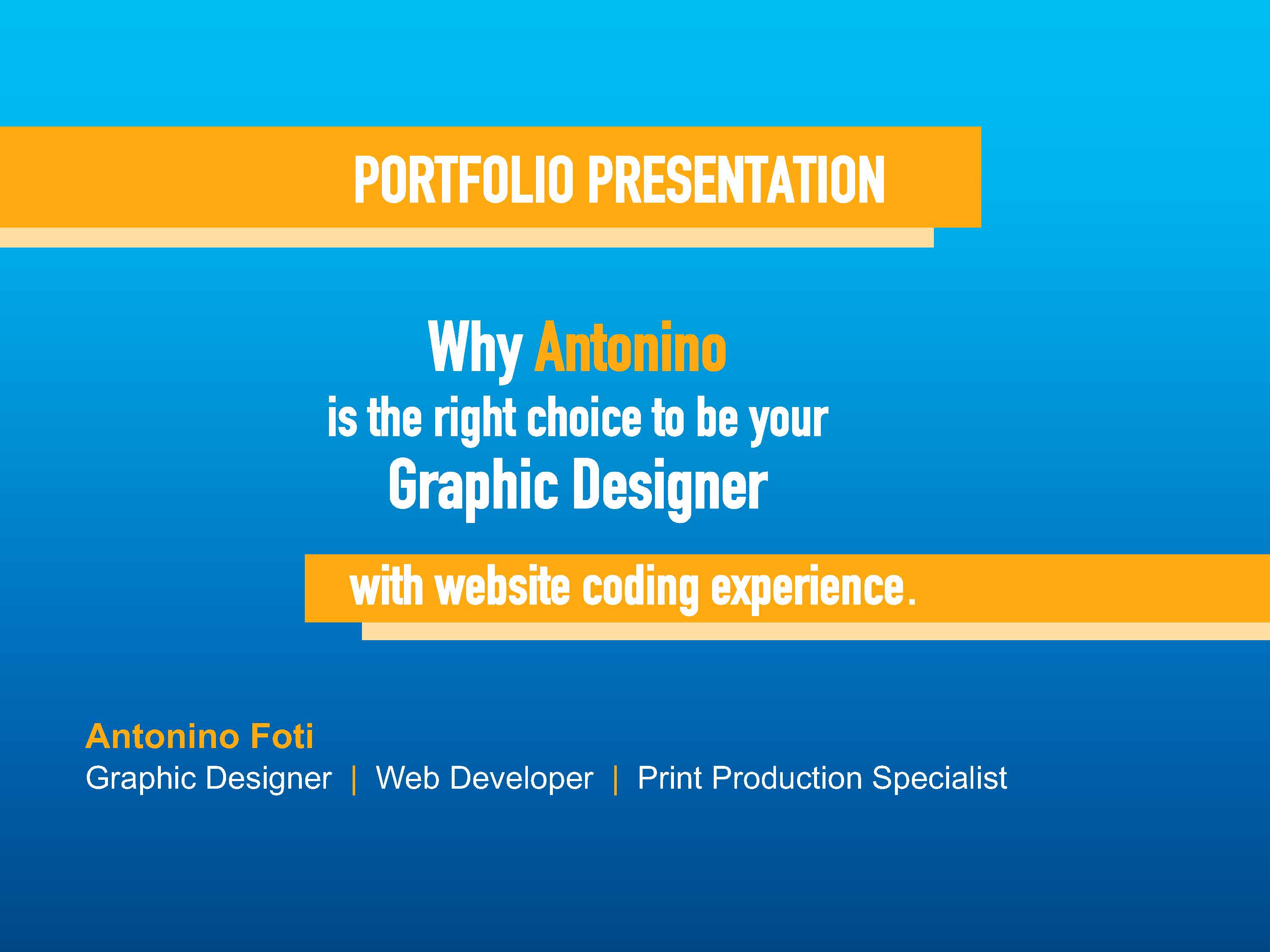 Areas of Expertise:
Graphic Design, Photo Retouching, Pre-flighting, Campaign Design, Web Design and Development, Wide Format Design Service and Production,Reprographic Operations, Digital Asset Management, V.D.P. Mail Campaign Design and Coordination, Business Management, Customer Service, Complex Problem Solving.
Software/Platform Skills:
Proficient in Mac and PC, Fusion Pro, EFI MIS Software, Online store front software Color Editing and Workflow programs, Social Media Page Development and Maintenance
Mr. Foti laid out and edited multiple design files from top rated organizations utilizing his design talent. As a print specialist, the clients have a secure peace of mind that all design layouts meet and exceed print requirements. Built trusting relationships through thoughtful and sincere file handling and turn around time. Produced stunning print and cut work for retail window vinyl, corporate wall graphics and much more as part of grand format printing. Preflighted and performed quality checks to ensure file accuracy and dependability. Used Quite Imposing for impositioning various print products. 10+ years of paper management experience.